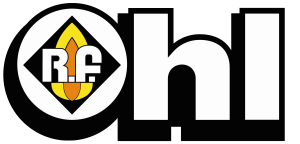 R.F. Ohl has been serving the greater part of northeastern Pennsylvania for well over 30 years. Since then, we have worked hard to establish ourselves as an industry leader in the Poconos and the Lehigh Valley. As a family-owned business, we prioritize quality and some might say that we are even obsessed with it. Our desire is to deliver quality at every level of service, with the knowledge and experience to deliver the most trustworthy HVAC services from tune-ups to installations.
Call Now: (610) 377-1098
Our commitment lies with providing you and your loved ones with the very best. We can provide you with the services that are cutting edge involving the latest advances in the HVAC industry. We can use our knowledge and experience to improve the energy use of your home with a modern energy efficient system and other solutions that we can offer you. When using our solutions, you will save money and enjoy the increased comfort levels of your indoor environment.
Call To Schedule A Free Estimate: (610) 377-1098
To find out more about what makes us the best heating and cooling company in northeastern PA, call (610) 377-1098. Click here to learn more about the services that we offer.